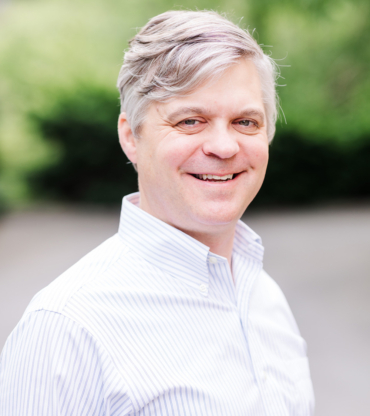 Gary C. Vowell, Jr., referred to as Chip Vowell, brings more than a decade of multifaceted experience representing the interests of individuals and business clients in litigation, contract negotiation and formation, regulatory matters and bankruptcy. While Chip is well-versed in many areas of law, his practice focuses primarily on general civil litigation, estate planning and probate, government contracts and counseling business owners on business transactions. He advises clients on entity formation, corporate governance, employment matters, regulatory issues and risk management. Chip is experienced in drafting business and commercial contracts, including operating agreements for LLCs, buy-sell agreements, non-disclosure agreements, physician compensation agreements, various employment agreements and policies. In addition, Chip counsels physicians groups, ancillary health care service providers, and other health care professionals on state and federal health care regulations.
Prior to joining MLT, Chip served as in-house counsel to a clinical diagnostic laboratory serving health care providers across the country. There he advised senior management on contracts, employment matters, HIPAA compliance, Stark Law, and Anti-Kickback regulations. Chip has extensive experience in governmental affairs having worked in government at the national, state and local levels. Before law school, he was a member of former U.S. Senator Zell Miller's legislative staff in Washington, D.C. where he gained first-hand experience in public policy formation and the workings of governmental agencies. Chip has used this experience to advocate for legislation benefitting small business and families as a lobbyist and as an assistant city attorney. Chip graduated law school from Florida Coastal University and earned his B.A. in Political Science from Valdosta State University. He is admitted to practice in the State Courts of Tennessee and Georgia, as well as the United States District Court for the Middle District of Tennessee.
Outside of work, Chip enjoys hiking and traveling with his wife and twin sons, mountain biking, and fishing. He is a 2017 graduate of the Knoxville Chamber of Commerce Intro Knoxville program, is a mentor with tnAchieves, and is a member of the Appalachian Mountain Bike Club. Whether Chip is assisting families in probating a loved one's estate or litigating complex civil disputes, clients know they can rely on him to find resolutions that best meets their need in an efficient and practical manner.
Contract Negotiations and Formation
Regulatory matters
Backruptcy
General Civil  Litigation
Estate Planning and Probate
Florida Coastal University, Juris Doctor Degree
Valdosta State University, Bachelors of Arts in Political Science
Memberships and Associations:
Knoxville Chamber of Commerce Intro Knoxville Program Graduate
tnAchieves, Mentor
Appalachian Mountain Bike Club